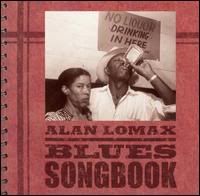 In the summer of 1941 Alan Lomax went to the Mississippi Delta searching for a ghost. When he came upon an old man in worn-out clothes and a moth-bitten hat, he asked the man if he knew the whereabouts of the Blues man Robert Johnson. Johnson, a notorious womanizer, had been known to use his guitar and music to woo women. In fact it was said that he had made a deal with the devil so that he could play his guitar well enough to woo women. Lomax, a historian on a mission to put together an archive of unknown American blues and folk musicians, had spent years traveling the country making field recordings, traveling back roads, dirt roads, searching shot gun shacks. The old man informed Lomax that Johnson was dead, poisoned by a jealous husband, but that there was a 19 year old cotton picker that went by the name of Muddy Waters who sounded just like Robert Johnson. He could be found at Stovall's Plantation on up the road a spell. Lomax thanked the man, loaded his stuff back in his automobile and headed for the cotton fields. It was there that he found Muddy and had him play into his recording machine. As Lomax played his song back to him, it struck Muddy. This was his future.
When World War II came, millions of young American men left their manufacturing jobs in the cities to go off and fight Hitler. This left gaping manpower shortages in urban factories in cities like St. Louis, Detroit, Chicago. Black men from the Mississippi delta, who had spent their entire lives shackled by the machinations of southern manual labor, traveled north to fill these jobs. Muddy Waters was among these men. He made his way to Chicago and found city work, but when the war ended, he found something else. As the white soldiers returned to sweet home Chicago they saw that their city was now populated with black folks. In the more ethnic neighborhoods, it wasn't so evident and the soldiers returning to those areas stayed. But thousands more decided to take advantage of their G.I. benefits and start fresh, new lives in the bright, clean suburbs – it was called "white flight". In the urban decay that they left behind, Muddy Waters and dozens of black blues players from the south, lived worked, ate, drank and created an American monster. It was Rock and Roll.
On a overcast, chilly day in March of 1948 a musician, whose name has been lost to history, canceled his recording session with Leonard Chess. Chess ran a fledgling record label in Chicago called Arista. Chess had never heard Muddy Waters, but on the advice of his scout Sammy Goldberg, Leonard sent word to bring Muddy in to record some songs. Muddy was at work, on a delivery truck somewhere, anywhere, bouncing among the city streets but when word got to his cousin, his cousin found a car and began racing all across the city to find Muddy. Eventually the cousin's zig met Muddy's zag and Muddy got the news. Muddy put in a call to his boss, the white man who owned the deliver truck and he made up an excuse. Muddy told his boss that his cousin had been hit by a truck and was dead. With that Muddy raced off to Chess Studios where he recorded "Feel Like Going Home" and "I Can't Be Satisfied", two songs he had also recorded for Alan Lomax over a half decade earlier back at the Mississippi Delta. There was one big difference though: electricity. Electric Muddy was Rock and Roll. Putting the Delta Blues to urbanized electric guitar, that was the conception of Rock and Roll. The electric guitar came in fast and furious like a hyper-natural sperm coming to fertilize the egg that was the Delta Blues.
On the day after it was released, the original pressing of "I Can't Be Satisfied," immediately sold out. Leonard Chess had to print up more copies and send them out. These also sold out. Soon the single reached the Billboard Top 20 and overnight Arista, a little ma and pa operation, was transformed. Arista would became Chess Records, the label that came to define the down-home electric blues of Chicago's south side. The label that documented the birth of a new sound, "The sound of the dives – a sound that evolved from the Delta Blues, that picked up the steely jump of the city as it moved north, the rattle of street corners and stoops, the slaughter yards, the loading docks, the assembly lines."*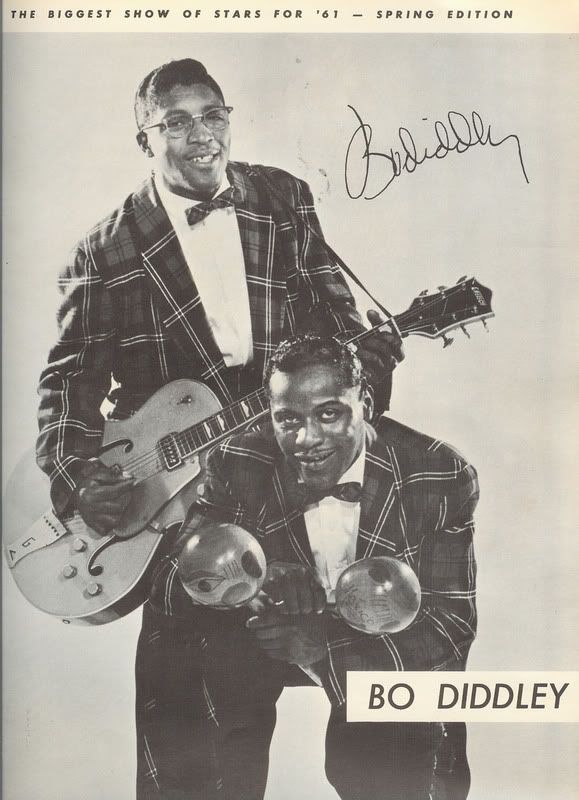 It was the sound that would years later spawn the Rolling Stones, who named their band after Muddy Water's song "Rollin Stone", and whose most recognizable song, "I can't get no satisfaction" was a reworking of Muddy's "I can't be Satisfied." The Rolling Stones would form a decade after "I Can't Be Satisfied" was recorded when Keith Richards accidentally bumped into Mick Jagger and noticed he had a stack of Chess Records under his arm. When Keith, awed by Mick's records, explained how much he dug the Chess Sound as well, one of the most prolific partnerships in Rock history was sparked. Many of the Stone's original recordings were remakes of the early Chess records, many of which were by Chess's house writer/bass player Willie Dixon. Years later when the Stones finally made it to America (1965) they booked time and recorded several songs at Chess Studio, including the song "2120 South Michigan Ave" the title of which was the address for the famed building in Chicago that housed Chess Records. While the Chess sound went on to spawn the Rolling Stones, it would also provide the mojo for nearly every Rock guitarist who created the Rock landscape of the 60s and 70s. Jimi Hendrix, who was just a small boy at the time that "I Can't Be Satisfied" came out often told folks that Muddy Waters was the first guitarist he was ever aware of. He "scared me to death," Hendrix explained. The Chess sound also spawned the British Blues that was spearheaded by Eric Clapton and Jimmy Page. It would inform nearly everything they and every other blues-based guitarist of the Classic Rock era. Even David Bowie, who named his first rock band The Mannish Boys, after the song by Muddy Waters, was influenced by the Chess Sound.
Not long after Muddy's fateful first recording with Leonard Chess on Chicago's south side, Muddy formed the first Rock and Roll band in history. The band came together on Maxwell Street and included 25 year old Jimmy Rogers – who would play rhythm guitar with Muddy through thick and thin over the next 20 plus years – and future Rock and Roll Hall of Famer Little Walter, the impresario of the amplified harmonica. Little Walter would give Rock and Roll an eeiry, bedeviled tone that would nearly scare the death out of white America of the 50s and 60s. Little Walter was just 16 years old when Jimmy Rogers introduced him to Muddy. The band was rounded out with Otis Spann on upright piano. Lenard Chess began recording Muddy's band in 1950. Cuts like "Honey Bee," "Hoochie Coochie Man", "I Just Want to Make Love to You" and "She Moves Me" became local hits, then regional hits, then national hits, eventually even finding their way overseas, to port cities like Liverpool and London. In America, especially throughout the Midwest, where these songs took flight across late night air waves, up to the north country, where young Robert Zimmerman of Hibbing Minnesota heard them, and down south to Saint Louis, where young Chuck Berry heard them, the Chess sound was beginning to speak to something inside the souls of the American teenagers who heard it.
By 1955 these sounds had so inspired the teenage Chuck Berry that he traveled up to Chicago to meet with his idol Muddy Waters and see how he could get in on this thing. Muddy sent the ambitious young man to Leonard Chess and Chess recorded Berry's "Maybellene". To make sure that "Maybellene" hit it big, Chess gave half the writing credit to Alan Freed, the Cleveland disc jockey who first popularized the term Rock and Roll. "Maybellene" immediately became the biggest selling record Chess had ever had up to that point. At that same moment, a Chicago kid named Ellis McDaniel changed his name to Bo Didley, after a song he had written called "Bo Didley" which he recorded for Chess. "Bo Didley" became a huge hit as well. With "Bo Didley" and "Maybellene" Rock and Roll had finally climbed out of Chicago's Southside and made its self know to popular American culture.
Today, nearly 60 years later, at 2120 South Michigan Avenue, the building where Rock and Roll was cradled, there is a museum for Chess Records. Compared to the Rock and Roll Hall of Fame in Cleveland or the Museum in Seattle, it seems underrated. Chicago has never seemed to want to give itself too much credit for founding Rock and Roll. Cleveland's Alan Freed (who was on Chess's payroll) may have been the one to popularize the term "Rock and Roll" but Chess Records was where it was discovered, recorded and nurtured. Chess records continued to be run by Leonard Chess into the late 1960s until he sold the company to a communications corporation in 1969. Shortly afterward he had a heart attack and died. His son Marshall continued at the company, for a few years, but eventually Chess Records folded. The last song ever recorded for Chess Records was Chuck Berry's 1972 live recording of "My ding-a-ling" – a song about a black man's penis and perhaps the most fitting metaphor for Rock and Roll there ever was. Robert Johnson must have looked down from the heavens above and gave a little chuckle.
*From Rich Cohen's Machers and Rockers
©2006 Rockism 101. All Rights Reserved