E

arly in their career Led Zep was blasted by critics for ripping off songs and riffs from American Blues artists without giving those artists their due. The band just shrugged off this criticism. They have also shrugged off the numerous bands who have emulated their sound throughout the years. Here's 21 bands that fit that bill:
The Third Wave:

By the time the term "Classic Rock" took hold in the 80s the formula for copying Led Zep had been set. It focused on the more commercial songs from Led Zep like the riff heavy "Rock and Roll" and the Power balladry of "All of My Love." Bands like Fastway, Great White and Kingdom Clone...erm, I mean Kingdom Come are some examples of this.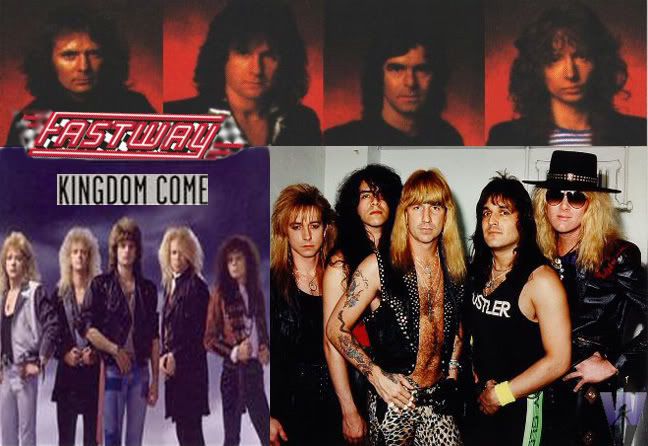 The Grunge-era and beyond:


Dread Zeppelin, The Tea Party, Soundgarden: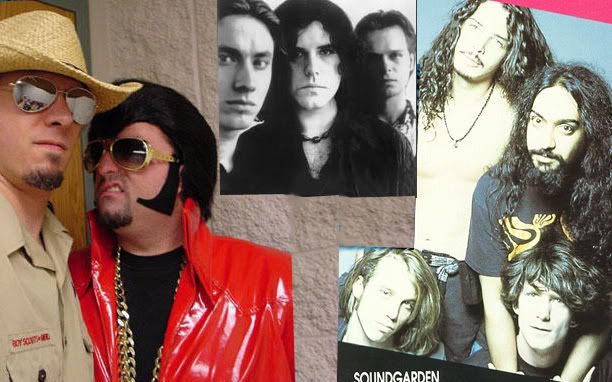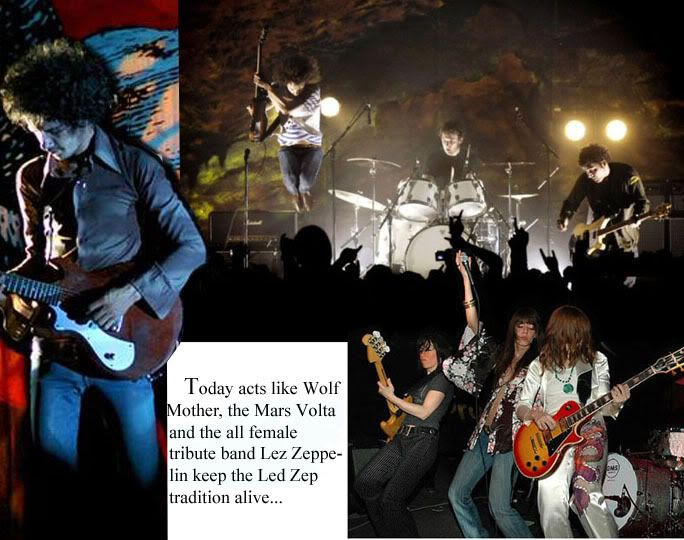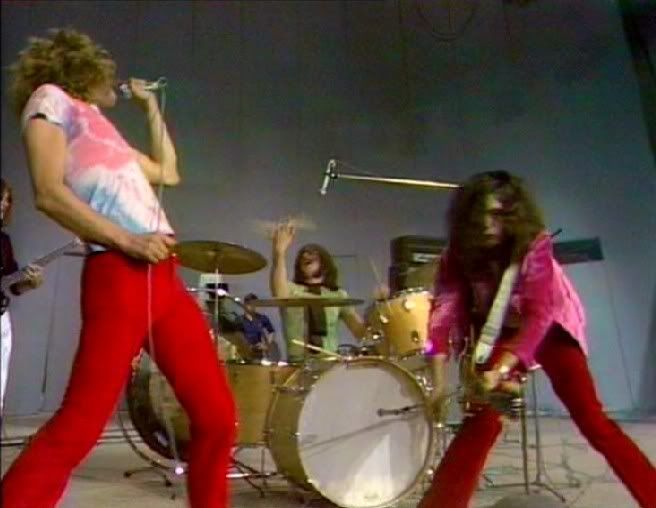 Here's a list of songs that Led Zep alledgedly stole from:

~ "Babe I'm Gonna Leave You" - A folk song by Anne Bredon, this was originally credited as "traditional, arranged by Jimmy Page," then "words and music by Jimmy Page," and then, following legal action, "Bredon/Page/Plant."

~ "Black Mountain Side" - uncredited version of a traditional folk tune previously recorded by Bert Jansch.
~ "Bring It On Home" - the first section is an uncredited cover of the Willie Dixon tune (as performed by the impostor Sonny Boy Williamson).
~ "Communication Breakdown" - apparently derived from Eddie Cochran's "Nervous Breakdown."
~ "Custard Pie" - uncredited cover of Bukka White's "Shake 'Em On Down," with lyrics from Sleepy John Estes's "Drop Down Daddy."
~ "Dazed And Confused" - uncredited cover of the Jake Holmes song (see The Above Ground Sound Of Jake Holmes).
~ "Hats Off To (Roy) Harper" - uncredited version of Bukka White's "Shake 'Em On Down."
~ "How Many More Times" - Part one is an uncredited cover of the Howlin' Wolf song (available on numerous compilations). Part two is an uncredited cover of Albert King's "The Hunter."
~ "In My Time Of Dying" - uncredited cover of the traditional song (as heard on Bob Dylan's debut).
~ "The Lemon Song" - uncredited cover of Howlin' Wolf's "Killing Floor" - Wolf's publisher sued Zeppelin in the early 70s and settled out of court.
~ "Moby Dick" - written and first recorded by Sleepy John Estes under the title "The Girl I Love," and later covered by Bobby Parker.
~ "Nobody's Fault But Mine" - uncredited cover of the Blind Willie Johnson blues.
~ "Since I've Been Lovin' You" - lyrics are the same as Moby Grape's "Never," though the music isn't similar.
~ "Stairway To Heaven" - the main guitar line is apparently from "Taurus" by Spirit.
~ "White Summer" - uncredited cover of Davey Graham's "She Moved Through The Fair."
~ "Whole Lotta Love" - lyrics are from the Willie Dixon blues "You Need Love."
©2006 Rockism 101. All Rights Reserved