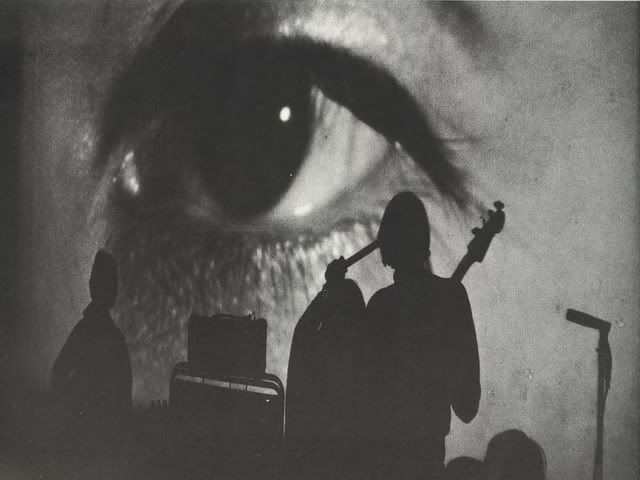 During the Velvet Underground's short life span they released five studio albums, including a final album titled Squeeze (that was actually a Doug Yule album released under the Velvet Underground name). Two further albums of discarded studio cuts were released in the mid 80s titled VU and Another View. Here is my review of each of these Seven albums...
The Velvet Underground and Nico
Released in 1967, produced by Andy Warhol.

Favorite Tracks:'Sunday Morning' 'Femme Fatale' 'All Tomorrow's Parties' 'I'll Be your Mirror'...
The famous debut album is a ground breaking disc. It is the only studio album by the VU that includes Nico's gorgeous throaty singing performance which is a landmark for all female vocalists who will follow throughout the ages to envy.

Overall Rating: 9.0
Recorded Dec '67, produced by Tom Wilson.
Favorite Tracks: 'white light/white heat' 'Lady Godiva's Operation' 'Here She Comes Now' 'Sister Ray'
This album is near perfection. The organ, the guitars, the drums all documenting the dark detached drone of New York's drug/art scene of the late 60's. What could be more cool than that?

Overall Rating: 9.5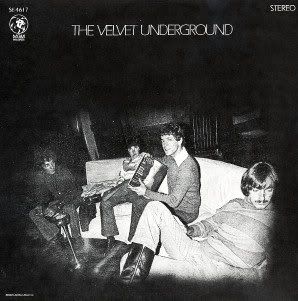 The Velvet Underground
Recorded November 1968

Favorite Tracks: Every song on the album.
Much mellower and more thoughtful than White Light/White Heat. With John Cale gone it is less experimental but includes some of the most beautiful electric guitar I've ever heard. This is also the first album where Reed has found the right balance in vocal alchemy between melancholy, playfulness and uptight expressionism.

Overall Rating: 10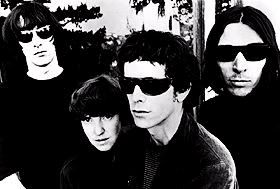 VU
A collection of songs recorded for MGM between early '68 to late '69.

Favorite Tracks: Every song on the album.
This release combines the mellow (like 'Stephanie Says' and 'Ocean') with the rockin ('I Can't Stand it' and 'Foggy Notion') with twinges of country ('One of the days'), minimalism ('I'm Sticking With You') to R&B ('Temptation Inside of Your Heart') to form what is IMO one of the top 10 releases ever put out.

Overall Rating: 10
Another View
A collection of 9 songs recorded between Dec '67 to Sep '69

Favorite Tracks: 'We're gonna have a good time together' 'I'm gonna Move right in' 'Coney Island Steeplechase'.
Released in 1986 on the heels of the success of VU, this collection is strictly for VU completists with a few gems thrown in including an early version of 'Rock and Roll', but overall these songs sound like what they were; ideas and riffs that were abandoned in the process of hitting upon better and greater things.

Overall Rating: 7.0
Loaded
Recorded spring/summer of 1970.

Favorite Tracks: Every song on the album.
The most under-appreciated and too easily dismissed VU album. Many of the tones, moods and sounds on this album are echoed in the best of Reed's solo career that followed over the next decade. Even though Reed left VU a month before Loaded was actually released, he is without a doubt the dominant force behind the album with Doug Yule clocking in as his clone (in every photo I've ever seen of the two together Yule is not only parroting Reed's attire and hairdo but his facial expression and posture as well). Although the VU have moved squarely away from the dark and heavy sound of their earlier albums by this time, the guitar work, the harmonizing/backing vocals and the songsmanship on Loaded creates its own bittersweet and somber tone.

Yet Loaded remains the most under appreciated VU album. Some people's reluctance toward Loaded is that it is very different from their previous efforts; not only does the album cover have a pink and smoky hue (with early 70's disco/sesame street-looking lettering) but the band photo on the back has them suddenly converted from black turtlenecks and cool shades to flower and paisley-patterned wide-collared button down dress shirts. And on top of that the music (and arguably the lyrics) are not as edgy or (at times) as energetic as VU's earlier stuff. On Loaded VU has dropped the art scene cool veneer that permeated the earlier albums and instead gives us a mixed bag of tunes that sound much more "radio-friendly". This includes tunes with hypnotic melodies, catchy choruses and gorgeous harmonies like 'Who Loves the Sun' and 'I found a Reason' both of which are among the best songs of VU's entire catalog and both of which perhaps harken back to Reeds days as a staff songwriter with Pickwick Records (where he had been employed to pen Top 40ish hits before he went on to form the Velvet Underground with Cale). Also in the mix are some straight ahead classic rockers like 'Sweet Jane' and 'Rock & Roll'. But one subtlety that really makes this album stand out is the fact that it is the only time in Reed's career where his 'theatrical-side' is actually working (as opposed to the boredom this theatrical side produced at times in his solo career, for example the snore-inducing stuff he did in his critically acclaimed album Berlin). In Loaded there's a glimpse of that theatrical-style on songs like 'New Age' and 'Oh! Sweet Nuthin' but fortunately it's only a glimpse, and its not overblown--which actually works because it not only adds another layer/dimension to the music (along with some variety in tempo and instrumentation) BUT it also creates a shape-shifting juxtaposition where the song will either take an unexpected turn into a brilliant chorus (New Age) or a seductively welcomed detour into an extremely cool riff (Oh! Sweet Nuthin). Although the remaining songs 'Cool it Down', 'Head Held High', 'Lonesome Cowboy Bill', and 'Train Round the Bend' have been cited as filler by some,I disagree. These cuts might not be works of genius but they are genuine toe tappers none the less.

Overall Rating: 10
©2006 Rockism 101. All Rights Reserved