The mustache plays an important role in Rock History. In fact the mustache was so integral to mid 1970s Guitar Rock that the genre was at times referred to as Mustache Rock (mostly just by hipsters though). When done right the mustache serves a purpose that goes far beyond simply keeping the upper lip warm. The mustache is able to make a statement. What kind of statement, you ask? How about this kind of statement:
Or even this kind of statement (known as the French Tickler):
Or this (one ming AND one french tickler all in ONE band):
But inevitably there would be "those" who got it all wrong. Here are some of "those" and their sorted stories:

Exhibit A: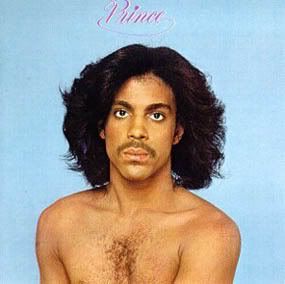 Prince played guitar leads that would have made any lead axeman in any 80s Hair Metal band proud. He also was very short, and short men naturally have a Napoleon complex and therefore must compensate by displaying their manhood in the form of facial hair. His first attempt was the ever-famous 'chocolate milk mustache' or just simply the 'chocolate milk'. This didn't last long, and by the early 80's, when Prince inherited the wardrobe from The 1976 Sgt. Pepper's Lonely Hearts Club Band movie, he also streamlined his mustache into an elegant, pencil-thin, Little Richardesque piece which began referring to itself as the "mustache formerly known as the Chocolate Milk".

Exhibit B:

This one really needs no explanation. The classic "porno stache" that was all the rage among every Debbie Does Dallas Porno-star-wannabe of the late 70s. Perhaps the only time in the history of Western Civilizaton that this stache could have been taken seriously was the late 70s/early 80s. But when sported along with the 'Brady Bunch fancy-boy perm' and 'jazz hands', you have a walking, breathing, living douchebag.

Exhibit C: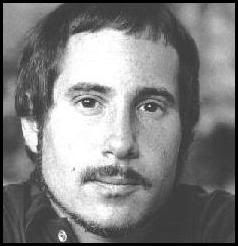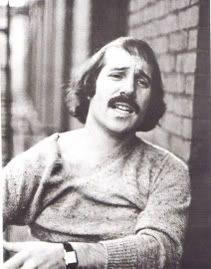 Q: What do you do when you are an internationally famous singer-songwriter at the peak of your skill living during the long-hair 70s, but rapidly going bald as the nation turns their lonely eyes toward you? A: You grow a mustache. Actually, first you try hiding the baldness by wearing hoodies, cowboy hats or ballcaps. Eventually, you get so desperate to see hair growing somewhere on your head that you embrace the mustache. Simon decides to go with the "fluffer". Not quite as blatant as the Porno stache, but equally ridiculous. But by the late mid 80's, Simon saw the error of his ways and axed the stache, got a hair transplant, then married Edie Brickell (religion, is a smile on a dog...).

Exhibit D:
Known as the she-ming or the FeMing, the female "Ming" is one of the hardest staches to pull off (particularly for non-Hispanic womyn). If anyone could pull it off, it would have been the punk pioneer Patti Smith. But after rubbing our noses into her hairy, unkempt armpits all throughout the 70's, some see the mustache as a bit too much...follicle overkill. As we all know, the reason woman rockers grow 'staches or beards or let their armpit hair go, is to give a visual ''tease" to male audience members, as if to say, "Look, this is basically what the hair of my vagina is gonna look like--are you turned on?" Sometimes this works, sometimes it doesn't.
Known as the 'walrus' (sometimes also called the Wilfred Brimley) this stashe is uncommonly popular among recovering drug addicts whose best years are obviously a distant memory in the rear view mirror. This mustache says "I'm the kind of guy you would have liked smoking a doobie with and getting a little 'weird' with back in the day." It was first popularized after Dennis Hopper famously unveiled it in his portrayal of a free wheelin' hippie sidekick in his film masterpiece Easy Rider.
For more writing by Ed Wagemann click here:
Ed Wagemann
©2006 Rockism 101. All Rights Reserved